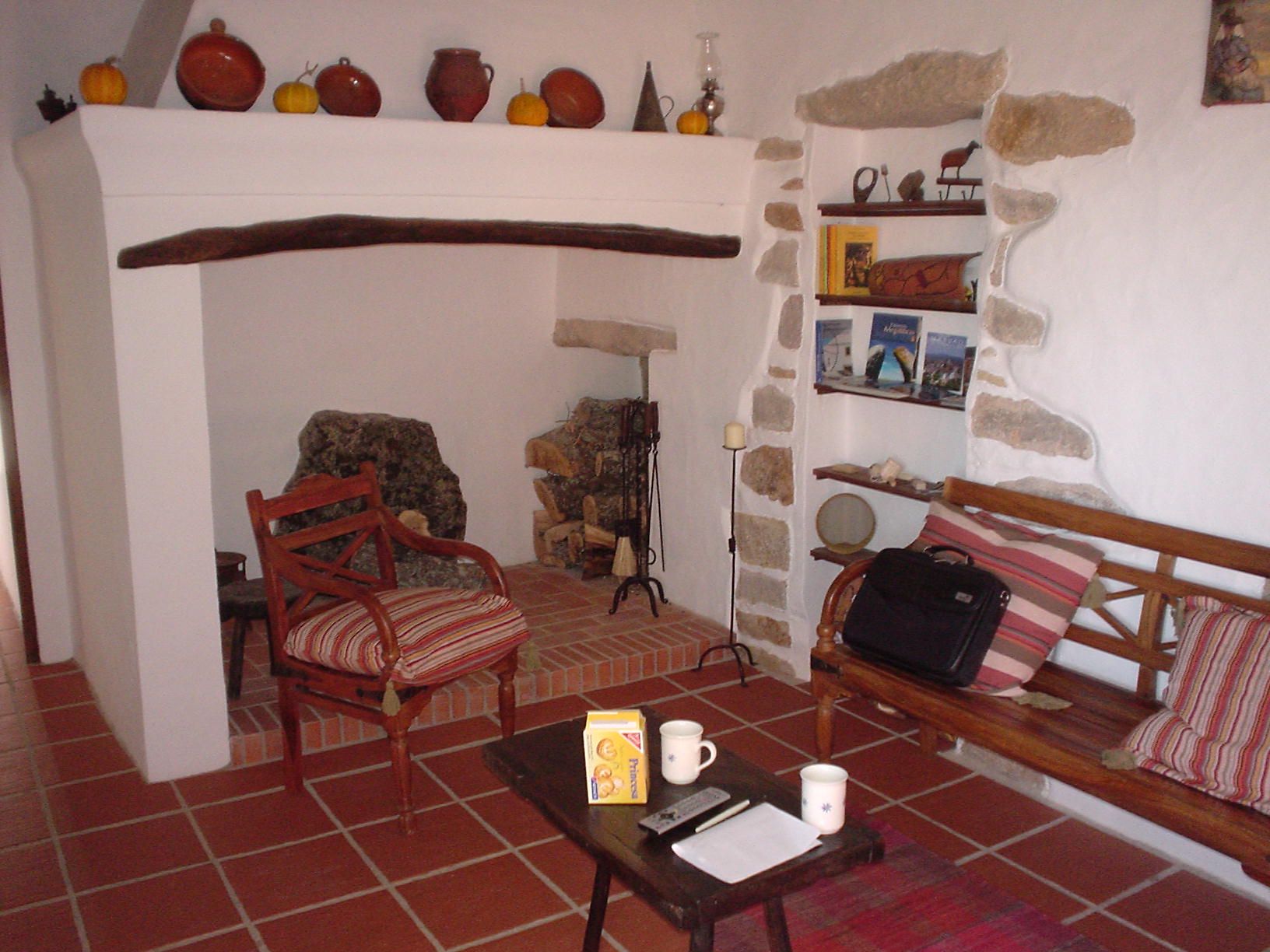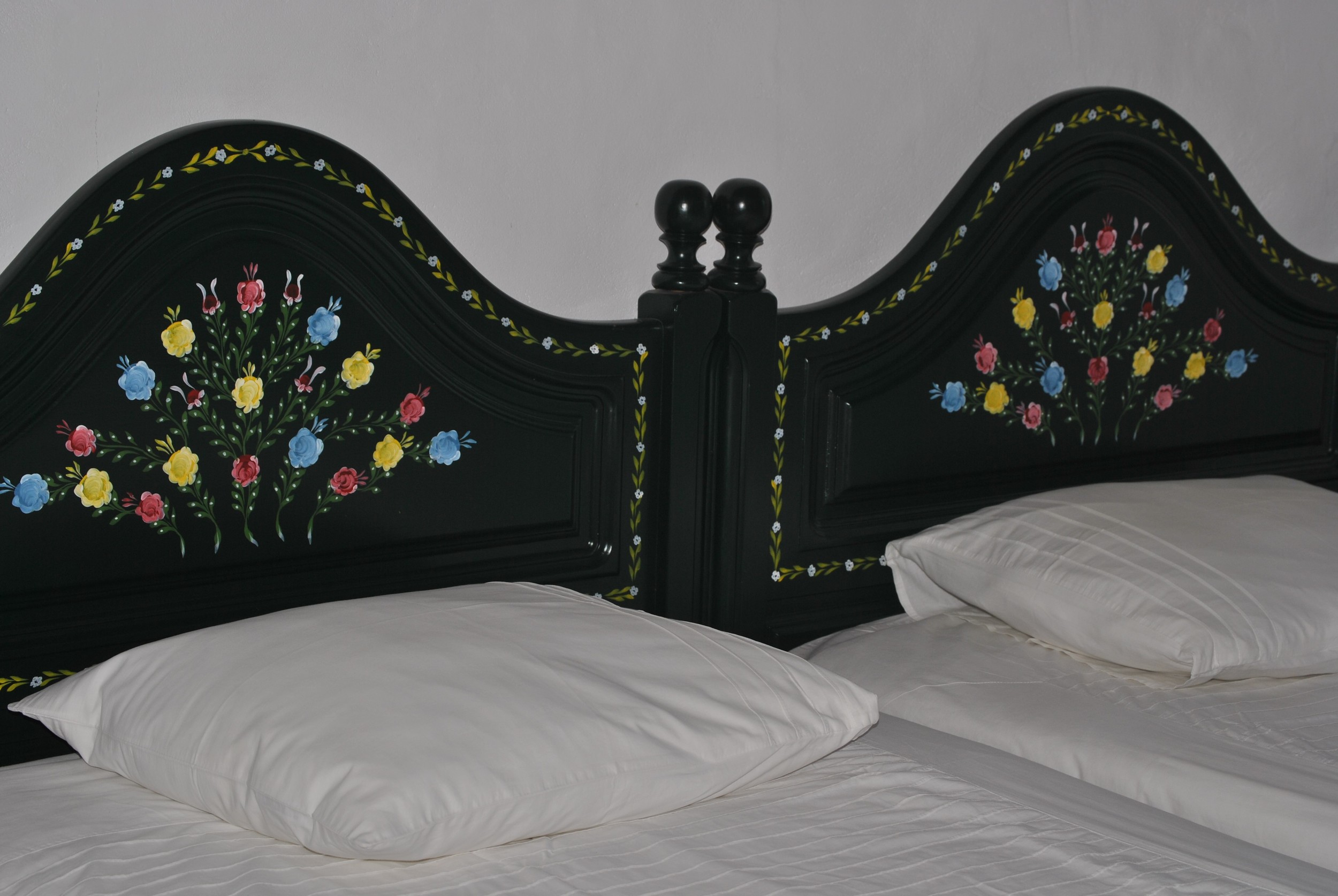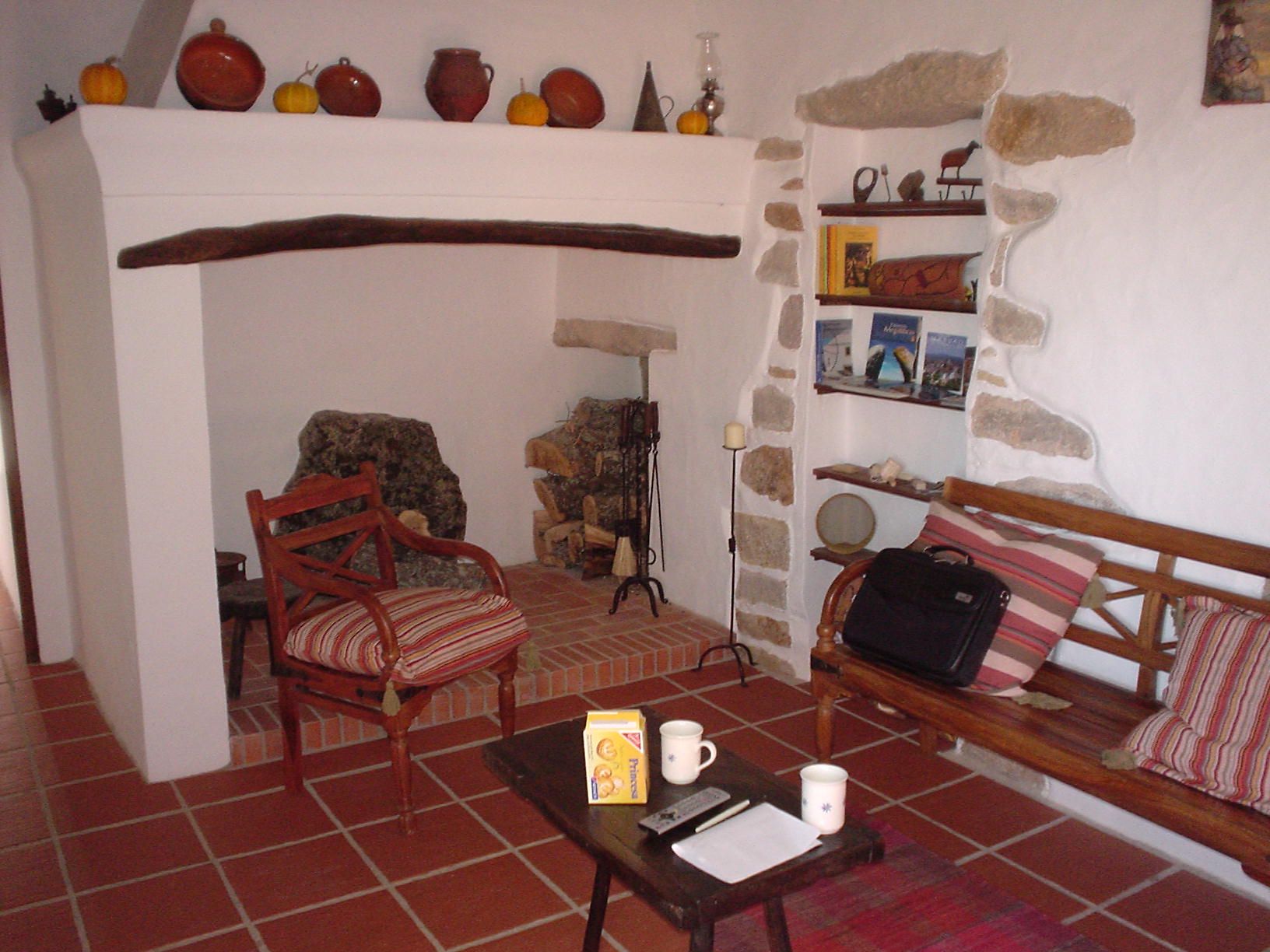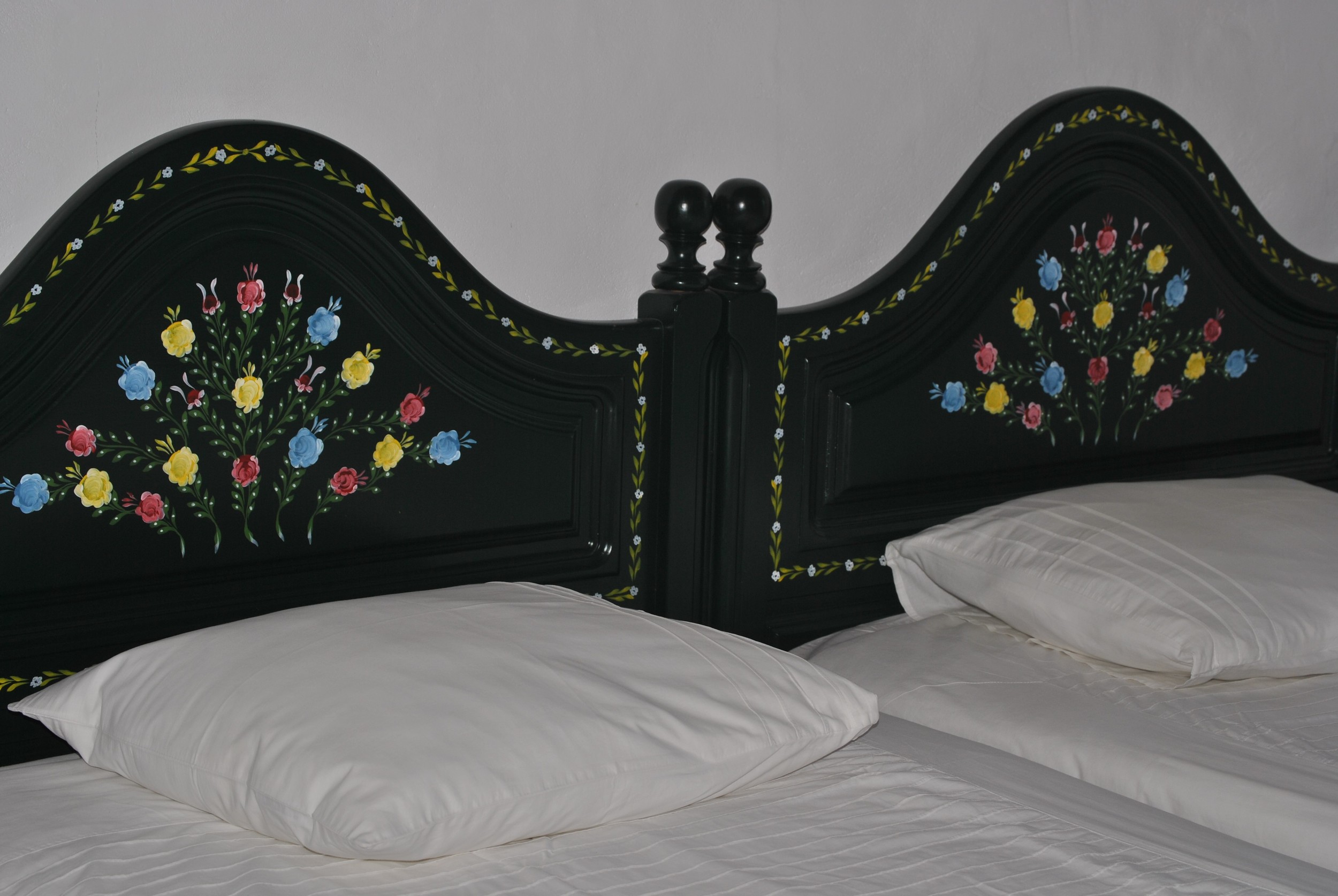 Traditional house with a typical decoration that helps creating a comfortable atmosphere at the pace and flavor of the Alentejo.
Featuring 4 double rooms fully equipped with hand painted furniture, typical of the high Alentejo, private WC, A/C and Tv in 2 of them. 2 Extra beds available.
Being a true Alentejo Cottage the living room features a fireplace to warm the nights, sofa and garden benches, tv and tradicional games. The kitchen is fully equipped with all the essential for you to cook your own meals.
This charming cottage also features a beautiful private garden with an outdoor dining area and a swimming pool.
Price: € 200 / night
Maison traditionnelle avec une décoration typique qui aide à créer une atmosphère confortable au rythme de l'Alentejo. Avec 4 chambres doubles entièrement équipées avec des meubles peints à la main, typiques du haut Alentejo, WC privé, A/C et Tv dans deux d'entre eux. 2 lits supplémentaires sont disponibles.
Le salon dispose d'une cheminée pour réchauffer la nuit, canapés et bancs de jardin, TV et jeux tradicional. La cuisine est entièrement équipée avec tous les éléments essentiels pour cuisiner vos propres repas.
Ce gîte de charme dispose également d'un magnifique jardin privé avec deck et meubles pour manger à l'extérieure et une piscine.
Prix: € 200 / nuit
The splendid site and 360-degree panorama alone would be reason enough to visit the medieval mountaintop village of Marvão, but the town itself (a candidate for the World Heritage list), is one of Portugal's most spectacular fortified villages.
The greatest attraction is the unspoiled medieval atmosphere in its steep and narrow lanes with immaculately whitewashed houses, leading to a magnificent 13th century castle rising from the rock. It contains a huge water cistern and nearby is a 13th century church with a small but interestingmuseum of archeological finds and local artifacts.
Most rewarding of all is climbing onto the walls, battlements and towers for the impressive views, and staying for the stunning sunset and evening peace of the village.
Nearby are the mountains of São Mamede, a natural park with Neolithic and Roman remains, wildlife, and Europe's largest colony of bats.
Marvão can be reached from Castelo de Vide by infrequent bus service or taxi.
Source: GoLisbon
PRÓXIMOS EVENTOS EM MARVÃO
AL MOSSASSA - CELEBRANDO O PASSADO, DE OLHOS POSTOS NO FUTURO
Marvão joins Badajoz to celebrate Al Mossassa, a fitting tribute to the Islamic culture and Ibn Marwan, founder of the two locations. On 4, 5 and 6 October step back in time to the century. IX, to remember our origins. Music, street theater, belly dancing, workshops, the "Market of 3 Cultures" and pubs of all flavors are more than enough reasons not to miss this genuine event.
PORTUGAL WALKING FESTIVAL
The Alto Alentejo is an excellent destination for the practice of Eco Tourism, being the Walking Tours one of the main attractions within a well infrastructured network of paths in different municipalities, supported the initiative PROVERE InMotion - Alentejo Feel Nature.
The Portugal Walking Festival - Alentejo Feel Nature is a good reason to know this territory. Accept this invitation and start the walk!
29ª BAJA PORTALEGRE 500
Mythical and unavoidable try-out reference of motorsport, the Baja Portalegre 500 will have this year its 29th edition, and Portalegre will once again be the "capital" of the all-terrain Portuguese and world, between 22 and 24 October; besides the try-out, and the other championships (Auto and Moto / Quad / UTV-Buggy) and many trophies at national level, this year also includes the World Cup calendar All-FIA Cross.
XXXII FESTA DO CASTANHEIRO
Big event, recognized as the most authentic and genuine of the country, Marvão aims to honor an endogenous species of the region, the Chestnut.
Through the weekend Marvão becomes a great show of local and regional products, with dozens of outlets, a tent from local producers.